Human Resource Needs of the Small Business Operation
| | |
| --- | --- |
| ✅ Paper Type: Free Essay | ✅ Subject: Business |
| ✅ Wordcount: 5127 words | ✅ Published: 13th Sep 2017 |
Human resource requirements and assessment
I am going to start a new business and the name of business is Curry Village. I am the owner and manager of this business and I take this inspiration from my diploma of level 5. This shop is related to Indian foods and I want to open in Supa Centre because no any shop over there which provides the Indian food so I thought to open this shop in Supa centre that can make good profit in my business. I will provide food is guaranteed to have fantastic taste and flavor and these are based on a range of spices specially selected from India. Curry Village makes curries mild, medium, hot and very hot as per customer's requirements. Curry Village will offer a wonderful variety of chicken, lamb, beef, fish and vegetarian dishes. Curry Village's banquet set menu has three different entrees, four different curries, naan and rice which will satisfy even the servings of curry and rice are bottomless.
There are four members in my business who take different duties in the shop. One is chef, second one taking and serving the order, third one cleaner and the fourth one front staff member. The opening hours Monday to Friday is 8:00 am to 7:00 pm, Saturday and Sunday is 8:00 am to 9:00 pm. If I will need more staff members then I will prefer part time members and make different hours for them.
Skills, Competencies and capabilities that will be required:
Skills
Good attachment with customer
Skills to explain about any food to customer
Knowledge about all the different kind of foods
Skills to use the computer and write menu which the customers give
Skills to handle and prep the food to the best quality
Good communication skills
Can do attitude
Good decision making skills
Sales skills
Delegation skills
Good accounting skills
Money handling skills
Cooking Skills
Capabilities
Must be able to take decisions
Able to motivate customers about coming next time
Able to conduct interviews
Hiring firing
Ability to teach others
Able to make changes and make best deals for customers
Able to clean up the takeaway as well
Able to handle the money if the owner is not required
Able to follow the rules and regulation set by the council
Must be able to keep the surroundings clean
Able to follow instructions of seniors
Able to use the technology in the takeaway
Time punctual is really important part
Ability to handle big rush and all customer at all times
Competencies
Person must have the ability to convince the customer about the food
Must carry out all the duties effectively
Must work at speed so the customers don't have to wait for long for food but make it properly
Ability to fix the complaints+
Good communication skills to talk to customers
Good money receiving skills
Able to do the bookings online
Good delegation skills
Ability to hire and fire the staff
Good at following instructions
Time punctuality
Able to help other when they are in any problem
Innovative thinking
Good customer service skills
Ability to fix minor problems
Interaction with customers is good
Able to do the opening, after lunch and closing duties
Gaps in skills and abilities of the owner-
Lack of knowledge about different foods
Ability to teach others about dishes
Lacks some decision making skills
Account handling skills
Inability to conduct interviews for new staff
I would suggest the owner to get proper training from the other takeaways people and he should go at other branches and experience them. The training will be provided by the operations manager. The owner will be trained in different areas such as accounting skills, hiring and firing etc.
d) Additional Skills
Time punctuality
Ability too many customers at same time
Follow instruction of seniors
Can do attitude
Ability to follow rules and regulation of government
Run the shop like a leader if need be the leader
Innovative thinking
e) Gaps
There are lot of gaps in skills and competencies in the existing staff members such experience about foods, bad habits of using other things while on work which is not related with job, inability to make easy decisions on their own, sometime they cannot follow the instructions given by the owner, lack of leadership skills and can do attitude is missing in the current staff members, sometimes they fail to display professional behavior in front of the customer.
The current staff also lacks innovative thinking and they need to be explain what to do at which situations, and unable to handle a big rush.
Potential Sources of Personnel
Some of the skills which are needed to run the business to its potential are the presence of mind of the staff members which will enable them to take the right steps and make some decisions on their own if need be, innovation thinking is another thing which is important for the staff to be able to do as this will help them to handle tuff situations and handle customer complaints in much positive way. Ability to perform under pressure it plays an important part when handling a big rush it is important to stay calm and stay positive. Ability to turn bad situation in to good and be able to communicate effectively with the customer so you can put your point of view in front of the customer clearly.
I am going to hire two staff number. The two staff members that I would like hire for two part time workers. These two full time workers would help during the rush hours and rest of the time they would help the others to make food and get ready to serve the customers because sometime we have lots of customers. They would require having some skills such as stay calm under pressure.
Shift/Time

Days

1

9am – 5 pm

2

10 am – 6 pm

3

12pm – 8 pm

4

2 pm – 10 pm

Monday

Close

Close

Close

Close

Tuesday

Mobby

Manjinder, Rajan

Aman, Sharn

Ravi,Gopi

Wednesday

Mobby

Manjinder, Rajan

Aman, Sharn

Ravi,Gopi

Thursday

Mobby, JP

Manjinder

Aman,Sharn

Ravi,Gopi

Friday

Mobby, JP

Manjinder

Aman, Sharn

Ravi,Gopi

Saturday

Mobby

Manjinder

Aman, Sharn

Ravi,Gopi

Sunday

Mobby

Manjinder

Aman, Sharn

Ravi,Gopi
c.
| | | | |
| --- | --- | --- | --- |
| Name | Area of Expertise | Type of Contract | Hours of Work |
| Ranjodh | Owner | Full Time | 60 |
| JP | Server | Part Time | 20 |
| Rajan | Server | Part Time | 20 |
Advertisement for hiring two full time persons to fulfill the needs of the Curry Village and cover the gaps in skills, competencies in the existing staff members.
A great opportunity has come up for someone who wants to work full time for some extra cash. This opportunity could be great for persons as the hours of work. This role is for a part time job in Curry Village. So, if you have passion and interest in making foods and can keep high standards while working at high pace this opportunity might be for you. The role will include serving and making foods. Can do attitude and ability to handle tough situations calmly are a must. Previous experience in food industry is preferred but not essential as full training will be provided in our Curry Village to the right candidate. Candidate will have the opportunity to have a full time job in coming up months as the owner is planning on extended the opening hours of the curry village. Hours of work will be from 10am-6pm on Tuesday and Wednesdays and another person is required to work on Thursday and Friday from 9am-5pm. Pay rate will be competitive and hard to turn down. Candidate must have a valid work visa or permanent residence. If this sounds like you drop in your CV's in Curry Village with a covering letter. We are located on Supa Centre.
The above advertisement is for two part time positions. The same advertisement will be used for both the positions as the staff required are both part timers and will be covering shifts on Tuesday and Wednesday and another person is required to work Thursday and Friday.
c) Recruitment process
The Recruitment process are the steps followed to go through a procedure to advertise the new job opportunity at the Curry Village and then following some steps to find a right candidates for job. At Curry Village we have a very good and simple procedure that we follow to advertise the job and to hire the right candidate for the job. It is very important to keep in mind that when you are advertising the job you are targeting the right candidates to apply for the job.
Recruitment Plan
Employment obligations and responsibilities   
An employer is not alone in the responsibility to create a safe workplace. Employees also have specific responsibilities to help you achieve this. You need to help employees to understand that the responsibility is shared and that a safer workplace requires close co-operation.
The employees discuss with manager for any issue and complaints on job or the employees need a day off of work. Manager goes to owner and communicates with the employees.
1. Wages: Hourly Rate the Employee shall be paid according to an hourly rate which shall be $15.25 per hour. The Employee's pay shall be paid weekly on DAY into a bank account nominated by the Employee.
2. Holiday: Holiday payment given to only permanent full time and part time staff but not for casual staff. Holiday payment is of different type as public holidays and sick leaves or any medical leaves like pregnancy leave for females. But the pay rate will be same as their normal pay rate on job. There are 11 public holidays. Guru coffee café which are given to their employees.
3. Leaves and Equal pay: In this Curry Village everyone is equivalent pay as indicated by the government pay rate. No any opposes with any unique nation representative and no any difference between male and female. Everyone is equivalent on work place. There are additionally many leaves we give to employers like Annual leave, Sick leave, and Bereavement leave.
4. Hours of work: Employees sometimes work shifts, and may work outside of standard business hours. These shifts may be set hours, or change from week to week.
5. Health and Safety: Both the Employer and the Employee shall comply with their obligations under the Health and Safety in Employment Act 1992. This includes the Employer taking all practicable steps to provide the Employee with a healthy and safe working environment. The Employee shall comply with all directions and instructions from the Employer regarding health and safety and shall also take all reasonable steps to ensure that in the performance of their employment they do not undermine their own health and safety or the health and safety of any other person. The Employee shall ensure they are familiar with the Employer's health and safety policies, and any modifications to those policies that may be introduced from time to time.
6. Equal employment opportunities: In this coffee club everyone is equivalent as per the HR. No any resists with any different country employee and no any difference between male and female. Everyone is equivalent on work place.
b) Employment Agreement
The collective agreement is a legal document, written between the Union and the employer. Only an alliance of the collective agreement provisions is converted to negotiate in good faith. According to the Employment Relations Act 2000, employees must follow the law. Personal grudges most common complaints you justified for unfair dismissal and cons of the employee, any form of discrimination, sexual harassment, racial harassment and pressure. It processes the major problems in the organization to be reduced to a minimum, and to protect certain. All employees method I'm going to ask, I'm just lists the scheme, please contact me via e-mail. Complaints usually go step by step. Proceed to deal with the human resources manager and senior manager in order to give the right solutions to solve together. Thus, it is possible only in the state, which employs 30 staff. If any problems arise in this contract the employees talk to the union and then the union talks to the management on your behalf.
c) Difference between individual employment agreement and collective agreement
This agreement is a legal document between employees and employers. Certain provisions of the agreement of all the circumstances of the organization, together with the terms of the contract are determined by negotiations in good faith (trust). The signed copy of the contract is given to the employee and one signed copy of the contract is kept with the employer for records. The employee talks to the employer or the management on his/her behalf there are no third parties involved in this contract.
Find Out How UKEssays.com Can Help You!
Our academic experts are ready and waiting to assist with any writing project you may have. From simple essay plans, through to full dissertations, you can guarantee we have a service perfectly matched to your needs.
View our services
The collective agreement is a legal document, written between the Union and the employer. Only an alliance of the collective agreement provisions is converted to negotiate in good faith. According to the Employment Relations Act 2000, employees must follow the law. Personal grudges most common complaints you justified for unfair dismissal and cons of the employee, any form of discrimination, sexual harassment, racial harassment and pressure. It processes the major problems in the organization to be reduced to a minimum, and to protect certain. All employees method I'm going to ask, I'm just lists the scheme, please contact me via e-mail. Complaints usually go step by step. Proceed to deal with the human resources manager and senior manager in order to give the right solutions to solve together.
d. Personal grievance: The Employment Relations Act gives all employees the right to pursue a personal grievance if they have any of the following complaints:
Unjustifiable dismissal
Unjustifiable action which disadvantages the employee
Discrimination
Sexual harassment (by someone in authority or by co-workers)
Racial harassment
Duress over membership of a union or other employee organisation
An employee has a right to raise a personal grievance case under the Employment Relations Act 2000. This must be done within 90 days of when the grievance occurred or came to his or her attention. However, the employer may consent to a personal grievance being raised after that time. If the employer doesn't consent the employee may apply to the Employment Relations Authority to be allowed to raise the personal grievance after the 90 day period.
As noted above, if the employee has been given notice of dismissal during a trial period, a personal grievance may not be raised for unjustified dismissal unless the personal grievance was about discrimination or harassment.
e) Negotiation: Negotiation is a method by which people settle differences. It is a process by which compromise or agreement is reached while avoiding argument and dispute. In any disagreement, individuals understandably aim to achieve the best possible outcome for their position. However, the principles of fairness, seeking mutual benefit and maintaining a relationship are the keys to a successful outcome.
Mediation: Mediation is a simple and informal process where parties in conflict work with a mediator, to reach agreement. Mediation can be a quick and cost-effective way to resolve conflicts.
Adjudication:
To make a decision
To study and settle a dispute or conflict
To act as a judge of a contest or an aspect of a contest
Allocation: An authorization to incur expense or obligation up to a specified amount, for a specific purpose, and within a specific period.
Evaluation
The staff appraisal is evaluating and reviewing the performance of the staff member keeping in minds the goals and objectives of the organization. It is significant to let employees know the level of performance expected of them. The overall goal will only be achieved if individual meet their set goal by the organization. Every company has their way of doing staff appraisal and how often they do it. CNB evaluates the performance of the employee twice a year and is conducted by the manager.
There is a certain procedure that the store follows such as-
Let the employees know about it.
Tell them what will be evaluate.
Tell them the source might be used to gather information
Hand out the self-rated form.
Fill in the self-rated form based on your assessment of the employee.
Carry out a meeting with the employee.
Ask questions if assessment does not match.
Make sure privacy act is kept.
Take actions based on the results such as provide training if required
Staff Self- Evaluation
1-poor
2-unsatisfactory
3-satisfactory
4-nice
5-excellent
a) For the better development of the organization, it is essential to capture the contribution and views of staff of the organization as far as assessment and work allocation. Our organization will used feedback form for the workers to get performance of every employee. The staff individuals will fill the structures for their co-workers. The job responsibilities will be allocated to the works by the supervisor. There will be an expected set of responsibilities for every employee and every worker must have to perform all the tasks.
b) Appraisal system in the company
In every organization there is a appraisal system in the company. It helps the management to evaluate the performance of the employees and develop a system that pays according to performance of the employee. Thus, the appraisal system helps the employees to improve their abilities and growth of the business.
In our shop we will use 360 degree appraisal system. In this system, the employer conducts a survey with co workers, customers, supervisors to get information about each employee of the company. Thus the employer receives a confidential, anonymous feedback about the work of employee from those people who are in contact with that employee
(chron, 2017)
c)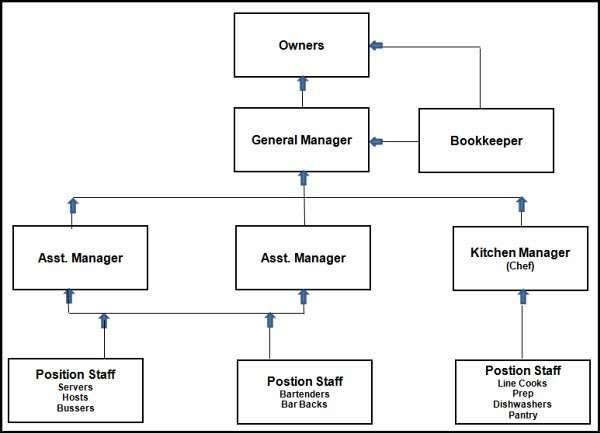 Individuals Job Responsibilities and Accountabilities
Staff

Main Individual Responsibilities/Accountabilities

General

Manager

Asst. Manager

Kitchen Manager
d) Person Specification /Job Description/Job Advertisements
Required Competencies
Establishing Focus: The capacity to create and objectives in support of the business' central goal.
Providing Motivational Support: The capacity to improve others' dedication to their work.
Fostering Teamwork: As a colleague, the capacity and desire to work comparatively with others on a group; as a group pioneer, the capacity to show premium, aptitude, and accomplishment in motivating gatherings to figure out how to cooperate.
Empowering Others: The capacity to pass on trust in representatives' capacity to be effective, particularly at testing new undertakings; designating huge duty and expert; permitting workers flexibility to choose how they will fulfill their objectives and resolve issues.
Managing Change: The capacity to demonstrate support for advancement and for organizational changes expected to enhance the association's adequacy; starting, supporting, and actualizing organizational change; helping other people to effectively oversee organizational change.
Developing Others: The capacity to delegate obligation and to work with others and coach them to build up their abilities.
Managing Performance: The ability to take responsibility for one's own or one's employees' performance, by setting clear goals and expectations, tracking progress against the goals, ensuring feedback, and addressing performance problems and issues promptly.
Oral Communication: The capacity to express what needs be plainly in discussions and interaction with others.
Skills and Capabilities
Having employees that talk, writes effectively, arrange, clarify everything clearly.
Having the capacity to understand the fundamental need of PC programming, word handling, email, and web route.
Employee needs the learning of critical thinking and innovativeness abilities.
Being ready to work in a group
Having the learning of arranging and sorting out
Being ready to oversee themselves while the director is away
Having the administration aptitudes
As audit for the business we require 1 representative to do night move for the association to run easily. It is a merchandiser required on causal. The hours of work for the merchandiser are 25 hours in a week. The worker will have the contracted hours on the grounds that the individual will be give typical hours of work however they will be accessible if the need arises if the trough or the administrator require the staff to cover somebody else move.
Requirement Plan
a. Advertising Positions
b. Screening
c. Short posting
d. Interviewing of candidate
First our Human Resource Manager meets the hopeful on the telephone and in the event that he finds that individual is sufficiently appropriate for the position, he gives the applicant a date and time to want a face to face meet with the office Hiring administrator.
After the main meeting, the best competitor is chosen for second meeting with the board of questioners (HR/Department Manager/Operations Manager)
Assessments are a piece of our recruitment process and we do a reference check with your permission to consider and conclude our choice
There is no specific requirement to experience the pre-business checks yet you will be made a request to attempt a pre-work medicinal evaluation which will incorporate a drug screen.
Job Description
You will be given an unmistakable set of working responsibilities which will be talked about with your HR Director before starting your occupation. If it's not too much trouble guarantee you make inquiries about anything you are uncertain of
and further preparing or clarification will be given.
a) As in my organization there are eight individuals work in that and as performance wise all work exceptionally well they have great experience yet Regardless of his past background, any new staff part should have the capacity to utilize his abilities in the particular routes required by his new position and by the organisation. He also may need to learn new skills identified with what he definitely knows, since the requests of the position may be not the same as what he's done past. The organization's training rules need to consider what it is about the position that is distinctive in this association than in others, and exactly what a specific new staff part is probably going to need to learn. So for this the faculty duty is that they should enlist some all around prepared individuals to give them all the more training or there are many ways.
b) We usually do execution surveys and evaluations at regular intervals to motivate staff to improve and enhance in future. We will consult our staff about change and will encourage staff to take an interest in developing the company's management strategies and future direction.
Recognize and oversee staff performance
Planning and decision making
Improve staff maintenance
We expect each of our staff to be in charge of their own performance and take accountability for their individual activities.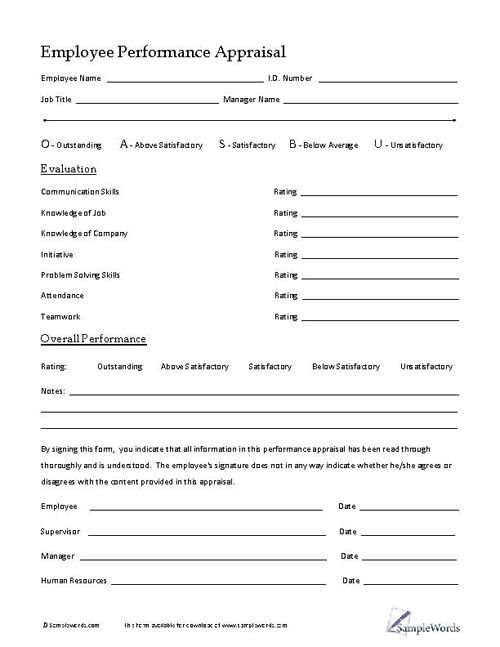 b) Rationality: staff examination ought to be a positive method for upgrading quality educating and henceforth understudy learning, in a steady domain.
Points:
To recognize great instructing and administration hone and also different parts in the more extensive school group
To energize self-reflection and improvement.
To help educators in distinguishing self-improvement needs.
To give a steady system to individual expert improvement this is enough resourced.
To meet statutory prerequisites of authentication and educator enrollment.
Rules:
All showing staff, dignitaries, hoods and senior administration will be a piece of this framework
Each staff part will have execution desires and yearly arranged errands. These trade formal sets of responsibilities for the motivations behind educator execution examination.
Performance desires, including the enlisted educator criteria (rtc) will be utilized with the end goal of value affirmation including verification and instructor enrolment.
After self-examination, each staff part sets objectives for self-improvement which are talked about and explored with their appraiser. Help and backing for self-awareness needs are distinguished and accommodated.
Each classroom instructor will have:
all execution desires and at least four of the enrolled educator criteria assessed every year
each of the four races will be upheld with two bits of confirmation
at slightest one classroom perception
surveyed two classes (for the most part 1 senior and 1 junior) for understudy criticism
an singular examination meeting if territories of concern are distinguished, these must be tended to when it is proper
c)
Self-management and professional development
Careers – We pride ourselves on having the capacity to make professions for our colleagues as opposed to just employments. A large portion of our colleagues who began doing section level employments have now worked their way into fulfilling long time careers with us.
Training and Development Programs – We offer an extensive variety of training and improvement openings. In addition each colleague accepting a general survey from their chief to talk about advancement openings, we likewise offer the following:
Literacy and Numeracy training
Team part advancement programs
Leadership advancement programs
Future potential -Our talent identification programme looks at ways we can identify and continue to develop the great people within our teams. Individuals distinguished as having high potential are welcomed onto quickened improvement programs which are intended to move them through the association all the more rapidly.
Promotes personal training and improvement, and support each of our staff to create to their maximum capacity.
Preparing can be either formal or casual, and it creates staff learning, abilities and capabilities and can be either professional or functional.
Accommodate personal preferences of staff
Everybody should have an individual objective in their profession, this gives them heading and inspiration as to where they hope to see themselves in 6 months, 1 year, 2 years or in 5 years' time.
To encourage our workers to set an individual objective and to accomplish them, we reward our staff on the basis of their capacity and willingness to add to the achievement of the organization, recognizing that "reward" covers a scope of advantages including advancement and training and as well as compensation and security factors.
Are within the capacity of the business of resource
The business provides many things which are not qualified for the business to afford for example the business bring in some item which is more costly for the clients to workers to purchase. They will find it harder to advance the items because it's costly and it's not popular.
Cite This Work
To export a reference to this article please select a referencing stye below:
Reference Copied to Clipboard.
Reference Copied to Clipboard.
Reference Copied to Clipboard.
Reference Copied to Clipboard.
Reference Copied to Clipboard.
Reference Copied to Clipboard.
Reference Copied to Clipboard.
DMCA / Removal Request
If you are the original writer of this essay and no longer wish to have your work published on UKEssays.com then please: